Team Members
The Himalayan Database team members are: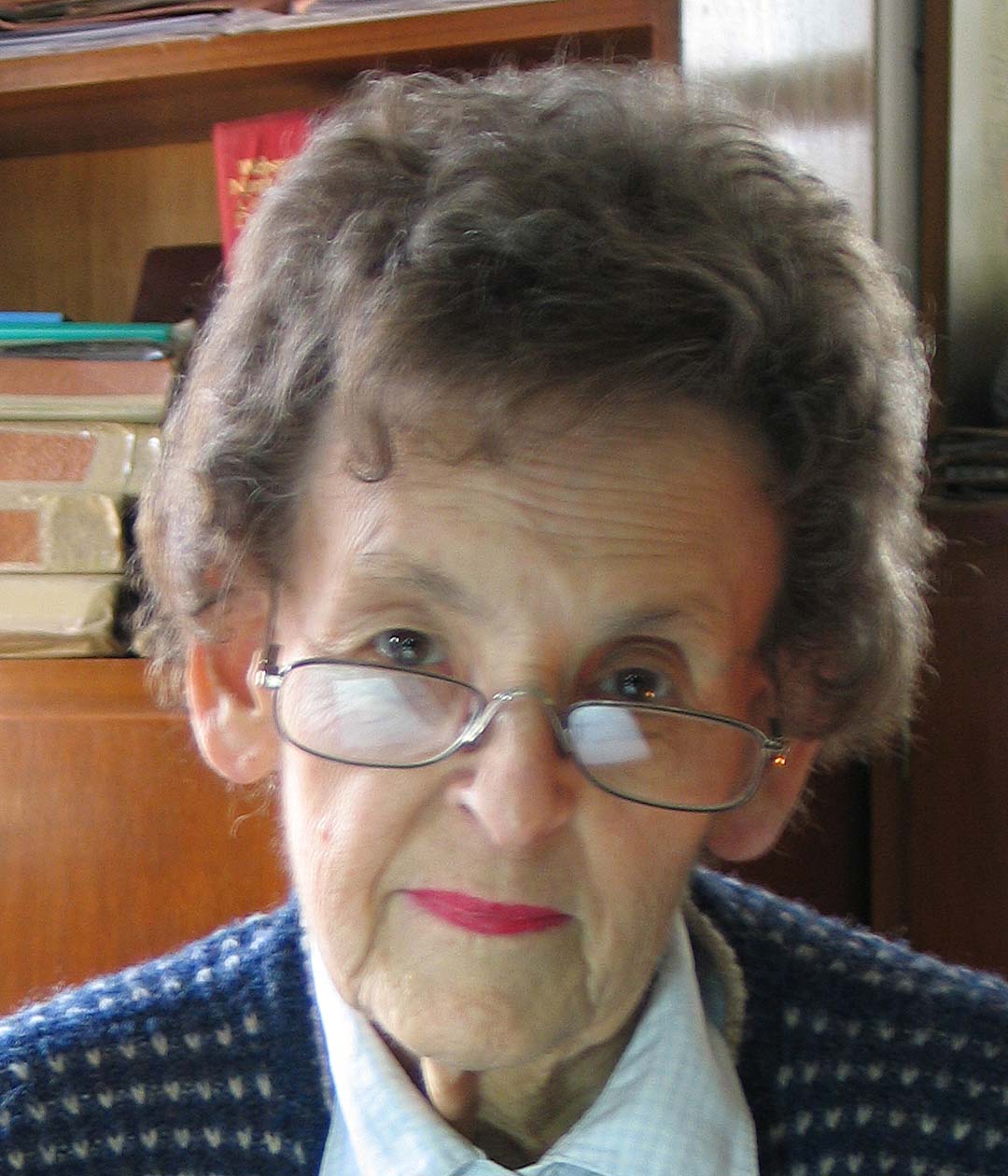 Elizabeth Hawley (Director Emeritus)
Elizabeth (Liz) Hawley amassed the archives that form the basis of the Himalayan Database during her tenacious and dedicated interviewing of expedition teams from 1963 to 2015. Her home office is lined with rows of wooden filing cabinets filled with detailed, hand-written notes from her interviews.
In 1998 in Switzerland Elizabeth received the King Albert Memorial Foundation Award for her outstanding services to the mountaineering world. In 2003 she received two awards. The first was an honorary Queen's Service Medal from the New Zealand government for her work as an executive officer for Sir Edmund Hillary's Himalayan Trust and for her service as the Honorary Consul of New Zealand. Her second award was the first Sagarmatha National Award from His Majesty's Government of Nepal for promoting mountaineering and adventure tourism in Nepal.
Elizabeth retired from her mountaineering endeavors in early 2016 and has been succeeded by her long-time assistant Billi Bierling. Elizabeth passed away on 26 January 2018 (see Elizabeth Hawley Obituary).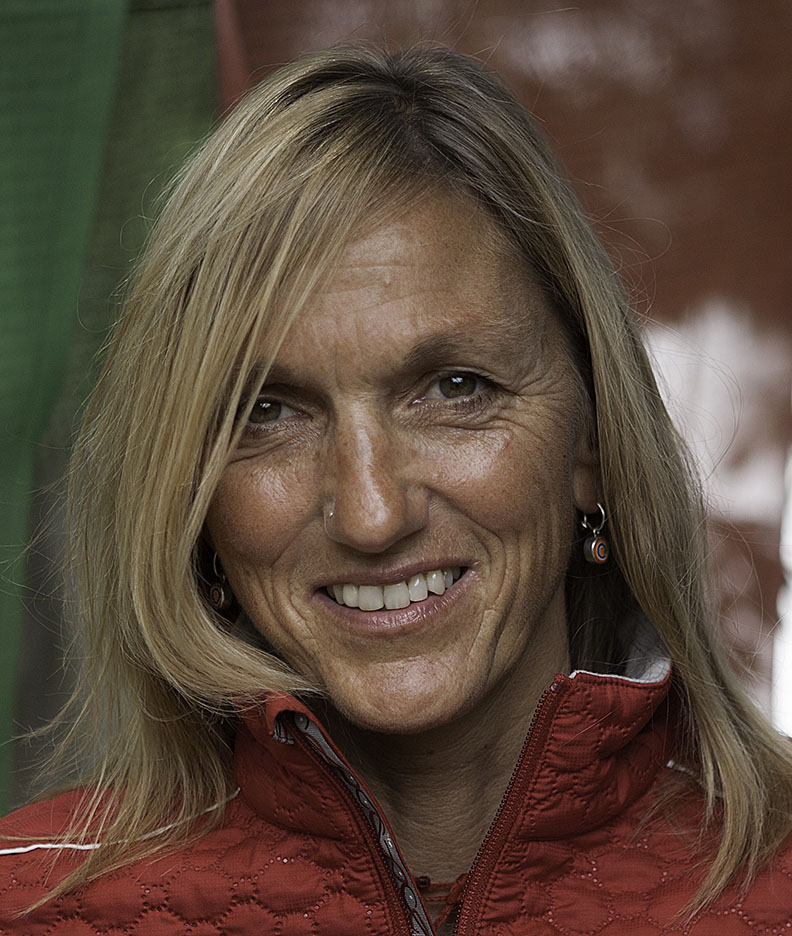 Billi Bierling (Managing Director)
Billi Bierling is a trained journalist, who fell in love with Nepal during her first trip to the Himalaya in 1998. Even though she originally comes from the Bavarian Alps in Germany, she started rock climbing in the UK and snow and ice climbing in Nepal. Before attempting Baruntse in 2001, she met Elizabeth Hawley and being impressed by her and her work, Billi started to assist her in 2004. She has become part of the climbing scene and is known for racing around Kathmandu on her bicycle, chasing mountaineers to catch their information.
Being inspired by the big mountains, she has climbed six of the 14 8000m peaks. When she does not work for the Himalayan Database, Billi works as a journalist and communications expert for Switzerland's Humanitarian Aid, which has taken her to places like Ukraine, Palestine, Pakistan, Lebanon and Jordan.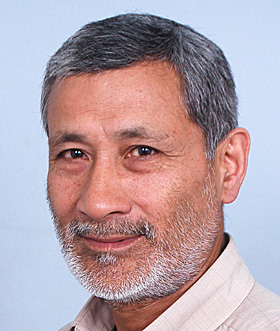 Jeevan Shrestha (Record Collector)
Jeevan Shrestha from Nepal has been assisting Miss Hawley since 1997 by interviewing climbers who come to climb in the Nepal Himalaya. And why is he doing it? He says, he likes the mountains and likes to find out more about the routes, the conditions, the peaks and, of course, the climbers. In 1979, Jeevan completed the basic climbing course offered by the Nepal Mountaineering Association (NMA), during which he had the opportunity to summit Pisang Peak near Manang in the Annapurna region.
In his time away from the Himalayan Database, Jeevan worked for the Egyptian embassy in Kathmandu, where he lives with his wife.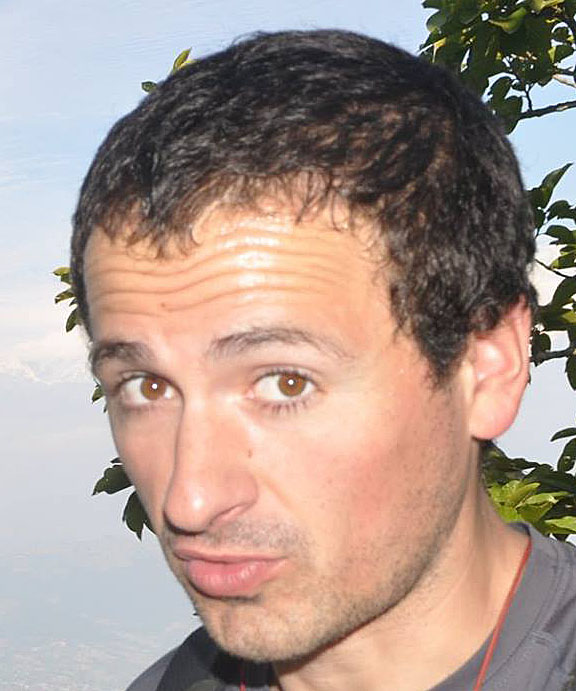 Rodolphe Popier (Record Collector)
Rodolphe (Rollo) Popier was fortunate to meet the great mountaineering researchers Elizabeth Hawley, Lindsay Griffin and Eberhard Jurgalski a year after he had begun to work as a freelance journalist. After having found out that Kathmandu was the place to meet climbers from any part of the world, he contacted Richard Salisbury and joined the Himalayan Database team in 2012. Rollo's main interest lies in finding out about new climbs, new routes and significant repeats. Apart from contributing to the Himalayan Database, he looks after the chronicle of the French Alpine Club magazine and collaborates with Lindsay Griffin for both the American Alpine Journal and Piolets d'Or. He lives near Chamonix in France.
Quote: "The Himalayan Database will forever remain a founding experience for me and I will always cherish what I could receive of Miss Hawley's charismatic spirit and other team members" (Rodolphe Popier, October 2017).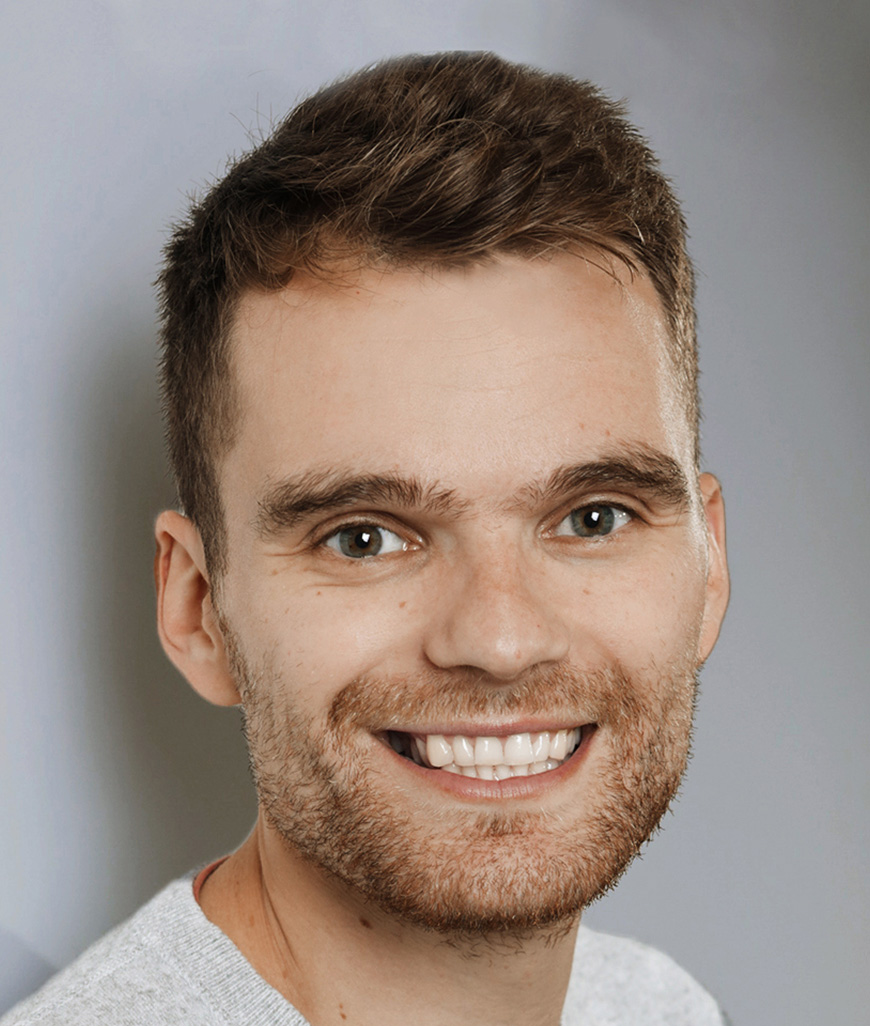 Tobias Pantel (Record Collector)
Tobias Pantel joined the Himalayan Database in spring 2017 and is the newest member of the team. He is 30 years old and hails from lowland western Germany. Holding a Bachelor Degree in International Tourism Management, he is currently setting up his own business, which will also allow him to commit some of his time to the Himalayan Database. Tobias is a passionate trekker and mountaineer himself, and his goal is to climb an 8000m peak one day.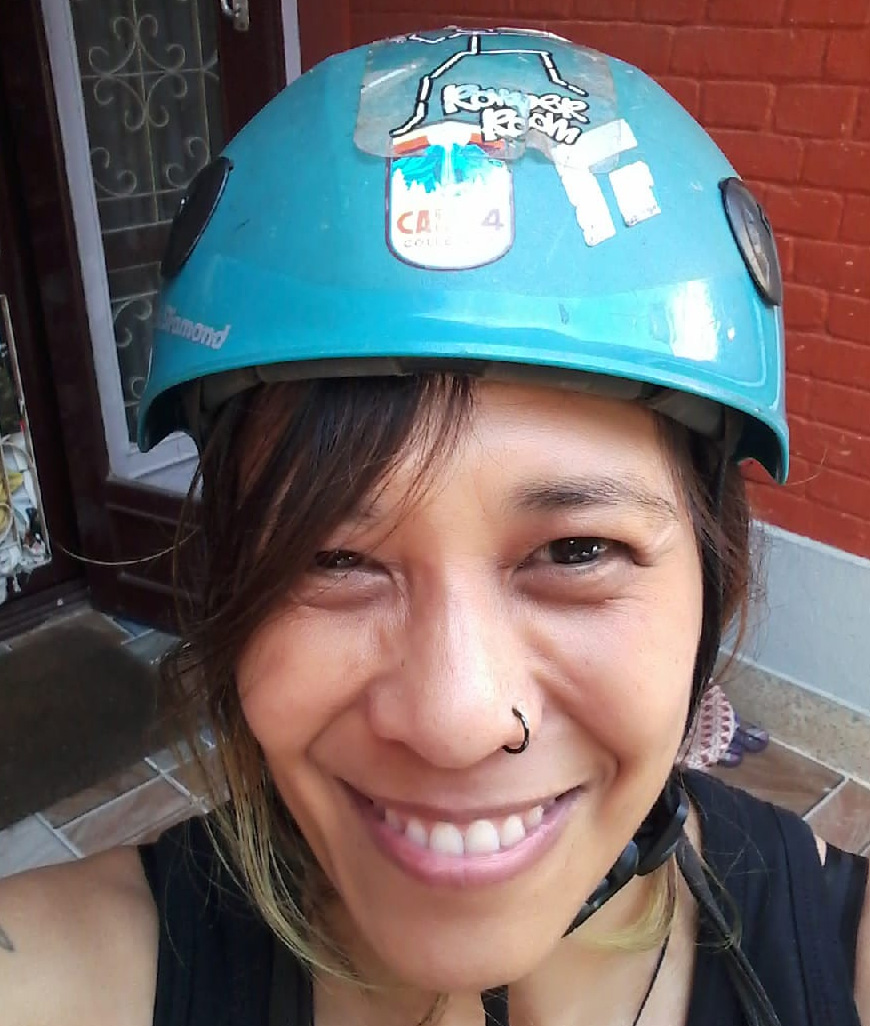 Sareena Rai (Record Collector)
Sareena Rai from Nepal is a Gurkha soldier's daughter and has always had a huge affection for the mountains. She is a certified trekking guide and has done several mountain rescue and climbing instruction courses including rope access which allow her to live her passion. She also runs the 'for Nepalis only' female rock-climbing group, Ladies Mountain League. When she is not practicing as a guitarist with her anarco-punk band, The Kathmandu Killers, she can be found cycling the muddy streets of Kathmandu where she lives with her 2 kids as a freelancer.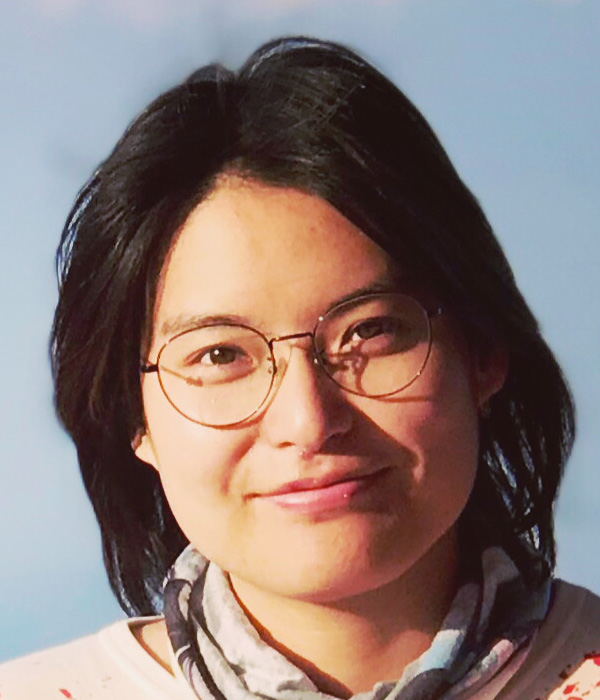 Yangee Feng (Record Collector)
Feng Yuan (Yangee) is from Xi'an in China and currently pursuing graduate studies at Tribhuvan University in Nepal. Yangee is passionate about mountain stories and Sherpa cultures, so that it deeply connects her to the Himalayas. She has trekked in the Langtang and Annapurna regions and worked in Manaslu basecamp during the autumn climbing season since 2017. She also has climbed a 6000m mountain in China.
Quote: "The Himalayan Database will forever remain a founding experience for me and I will always cherish what I could receive of Miss Hawley's charismatic spirit and other team members" (Yangee Feng, July 2020).

Richard Salisbury (Technical Director)
Richard Salisbury created and developed the Himalayan Database and serves as the technical director for the data archives.
Richard first traveled to Nepal in 1978 to trek to Everest base camp. This started a long love affair with Nepal that has brought him back more than 50 times for trekking, climbing, and mountaineering research.
Richard has guided ambitious treks over the high passes of Tesi Laptsa, Amphu Laptsa, West Col, and Sherpani Col as well as the western regions of Dolpo and Mustang. In 1984 he joined with the Nepal Mountaineering Police in the Sagarmatha Cleanup Expedition, the first environmental cleanup project on Everest. In 1991 He organized and led the American Annapurna IV expedition that led to his encounter with Elizabeth Hawley that started the Himalayan Database project.
In his life away from Nepal, Richard worked for 28 years at the University of Michigan as a computer programmer and database consultant.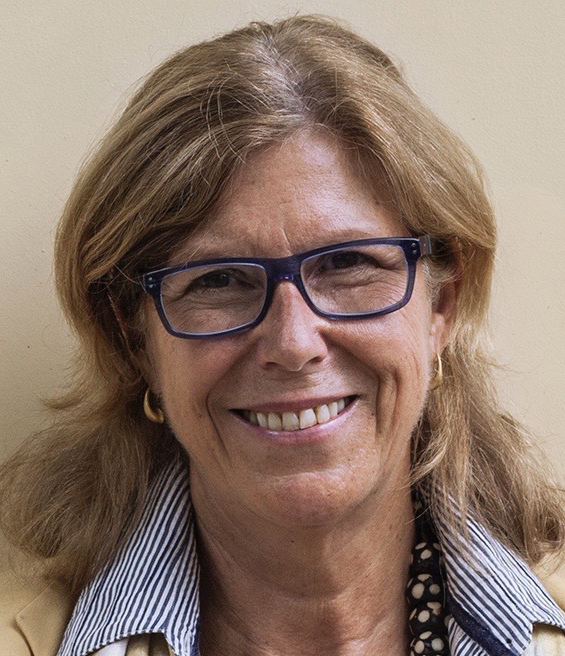 Lisa Choegyal (Financial Director)
Lisa Choegyal, a long-time friend of Elizabeth Hawley, serves as the financial director of the Himalayan Database. Lisa works as a tourism specialist in Nepal and throughout Asia Pacific, has authored several books about tourism, art and conservation, and contributes a fortnightly column to the Nepali Times. With Mikel Dunham in 2015 she published The Nepal Scene: Chronicles of Elizabeth Hawley 1988-2007, a massive two-volume collection of Hawley's writings about the political and social life of Nepal. Lisa, a British citizen, has lived in Nepal for over 40 years and has served as the New Zealand Honorary Consul to Nepal since 2010.